Selling is easy with myTukar.
Enter your details for a FREE valuation!
We pick up your car. You get paid instantly.

Safe & Secured

Instant Payment*
No Hidden Fees
HOW myTukar WORKS?

1. Book Inspection
Book a car inspection at home or visit a nearby myTukar branch.

2. Strongest offer
Get the best offer based on your vehicle details and current market conditions.
3. Cash payment
We will transfer the amount *instantly to your bank account upon deal completion. *T&Cs Apply.
SECURED & EFFICIENT SELLING PROCESS
Experience our trusted and hassle-free car selling process today!
Fastest Way to Sell
You'll get paid instantly with our quick and secure online instant transfer payment.
Best Price Guaranteed
We'll offer you the best price for your car and plenty of flexibility in scheduling and collection.
Sell It Your Way
We'll handle all the professional paperwork documentation and ownership transfer for you.
WHY SELL TO US?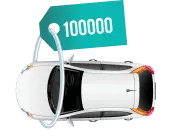 We'll buy your car no matter what
We will make an offer for your car, regardless whether it goes on our lot or to auction.

Instant payment and 3-Day validity
Get paid instantly or take up to 3 days to compare your options.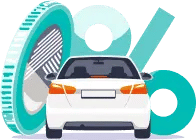 An offer you can count on
Upon dealing, we will transfer your offer amount directly to your account.
READY TO SELL CAR WITH myTukar?
Frequently Asked Questions (SELLING)